Spotlight: Research Brief
Check out our resources on the Employment of Transition-Age Youth with Disabilities. Be sure to read the research brief on Stakeholder Perspectives on Paid Work Experiences of Youth with Disabilities.
Latest news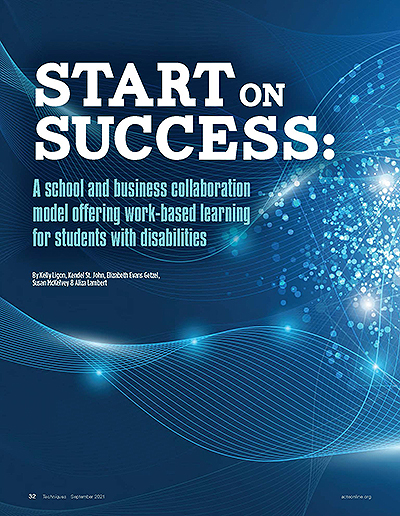 Start on success: A school and business collaboration model offering work-based learning for students with disabilities - Students connect what they learn in high school to the world of work. The opportunity to work provides high school students a valuable learning experience. They find a purpose for coming to school. For students with disabilities (SWD), a college and career readiness gap exists.
BY DANIELA PARDO LOS ANGELES -- In 2022, California is set to raise its minimum wage to $15 an hour. As of now, not all workers in the state will qualify for the raise. Since 1938, employers in California have been able to apply for a certificate that has allowed them to pay employees with disabilities less than the federal minimum wage.
The ACE-IT in College graduate gained confidence and refined his career goal through VCU classes and several jobs and internships.
Featured
---
There's no denying that the COVID-19 pandemic has transformed the world of work. As businesses cope with talent shortages and implement diversity and inclusion (D&I) initiatives, people with autism are -seeing more employment opportunities than ever before.