Spotlight: Research Brief
Check out our resources on the Employment of Transition-Age Youth with Disabilities. Be sure to read the research brief on Stakeholder Perspectives on Paid Work Experiences of Youth with Disabilities.
Latest news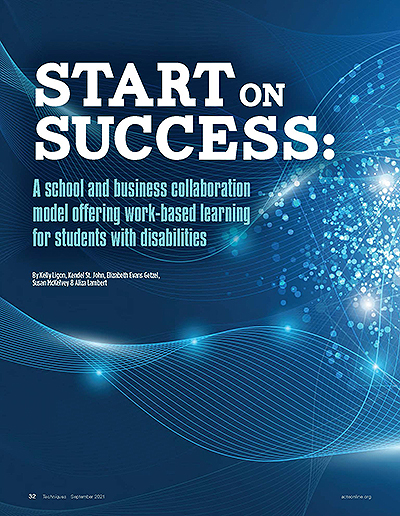 Featured
---
Start on success: A school and business collaboration model offering work-based learning for students with disabilities - Students connect what they learn in high school to the world of work. The opportunity to work provides high school students a valuable learning experience. They find a purpose for coming to school. For students with disabilities (SWD), a college and career readiness gap exists.