Spotlight: Research Brief
Check out our resources on the Employment of Transition-Age Youth with Disabilities. Be sure to read the research brief on Stakeholder Perspectives on Paid Work Experiences of Youth with Disabilities.
Latest news
Competitive Integrated Employment (CIE) has been well established in research and policy as the preferred outcome for individuals with intellectual and developmental disabilities (IDD) in the United States. However, without greater documentation and accurate assessment of the impact of CIE to improve the lives of individuals with IDD, we risk greatly undervaluing this key life experience. Subsequently, this miscalculates the public policy related to CIE by not more fully investigating in its promotion.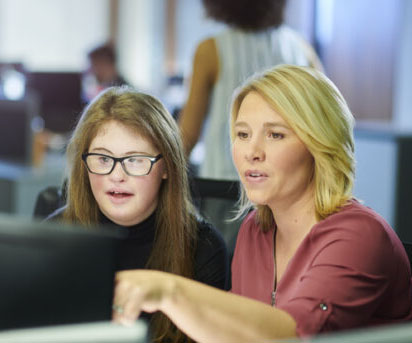 Posted Jan 20, 2022 - DHHS recently agreed to end segregated work over the next 5 years. Learn more about new employment services as the state transitions people to community jobs.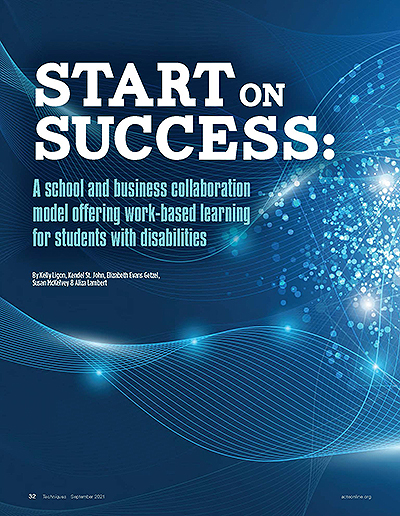 Start on success: A school and business collaboration model offering work-based learning for students with disabilities - Students connect what they learn in high school to the world of work. The opportunity to work provides high school students a valuable learning experience. They find a purpose for coming to school. For students with disabilities (SWD), a college and career readiness gap exists.
Featured
---
Customized Competitive integrated employment (CIE) has been established as the preferred goal for individuals with intellectual and developmental disabilities (I/DD) seeking employment. When compared to employment in segregated settings, CIE has shown more positive impacts on the lives of individuals. A recent study that examined the impact of competitive integrated employment on economic, psychological, and physical health outcomes for individuals with I/DD revealed some key findings.